"Get your head in the clouds!"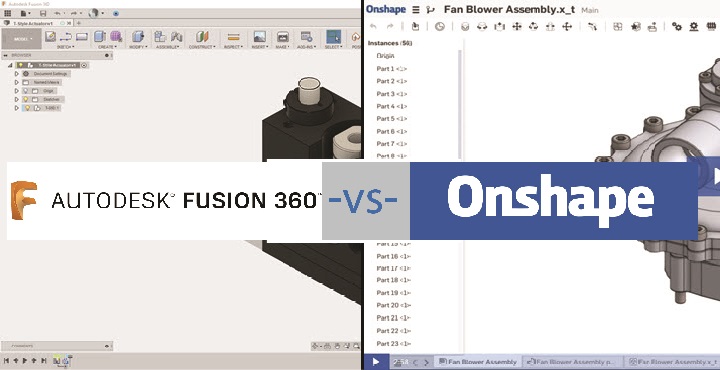 by Cad-Techs on Febuary 5th, 2018A Brief look at Autodesk® Fusion 360 Ultimate 2018 -vs- OnShape Professional cloud based design features. You'll find that when you are looking at available CAD packages today, there are so many to chose from! While comparing the packages out there you'll notice there are two that stand out from the crowd. Both of which have there own advantages designed around cloud based applications. So when it comes to Autodesk Fusion 360 compared to OnShape cloud based CAD Which do you prefer? Learn More...
10 Best CAD Practices You Need To Know!
by Cad-Techs on January 7th, 2018Most CAD users will agree on one thing, "We don't like inaccurate or inconsistent drawings!" Taking the time to build a robust design that will survive sharing and revisions with expected end results is time well spent in more ways than many designers can imagine. More to come...
Go From 2D To 3D Innovation
by Cad-Techs on January 2nd, 20182D drawings and illustrations are great for simple "one off" projects but they are a huge drafting and design efficiency problem compared to using 3D models. Every draftperson knows how much of a headache it is to make a major design change and how it affects every drawing made from the original design. More to come...