"Get your head in the clouds!"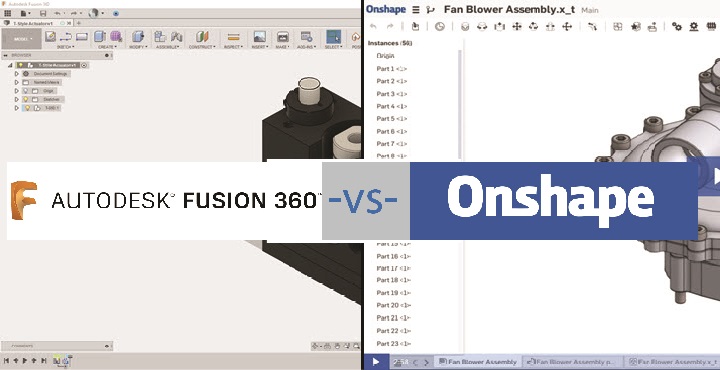 by Keith Hoffman on February 5th, 2018A Brief look at Autodesk® Fusion 360 Ultimate 2018 -vs- OnShape Professional cloud based design features. You'll find that when you are looking at available CAD packages today, there are many of them to chose from!

While comparing these two CAD packages we found they stand apart from the rest of the crowd. Both are cloud based applications with a few differences. At first glance it looks as though Fusion 360 has an advantage over OnShape right from the start if you are someone looking for an affordable option. There are two different ways to purchase month to month or yearly with subscription amounts that range from $300 per year for the standard version potentially saving you $900 when compared to the OnShape subscription coming in at $1200 per year per user. That would mean you give up a good bit of feature functions when you settle for the Fusion 360 Standard version. OnShape Professional is a turnkey software that has allot to offer the user when it comes to features. If you need to get all the bells and whistles of Fusion you quickly find out more money will be needed and you would have to pay $300 more than the OnShape's subscription price paying a total of $1500 for Fusion 360 Ultimate.
The month to month subscriptions are higher when all is said and done. You can see all of the details on Autodesk's website by clicking the image below.
Fusion 360 Features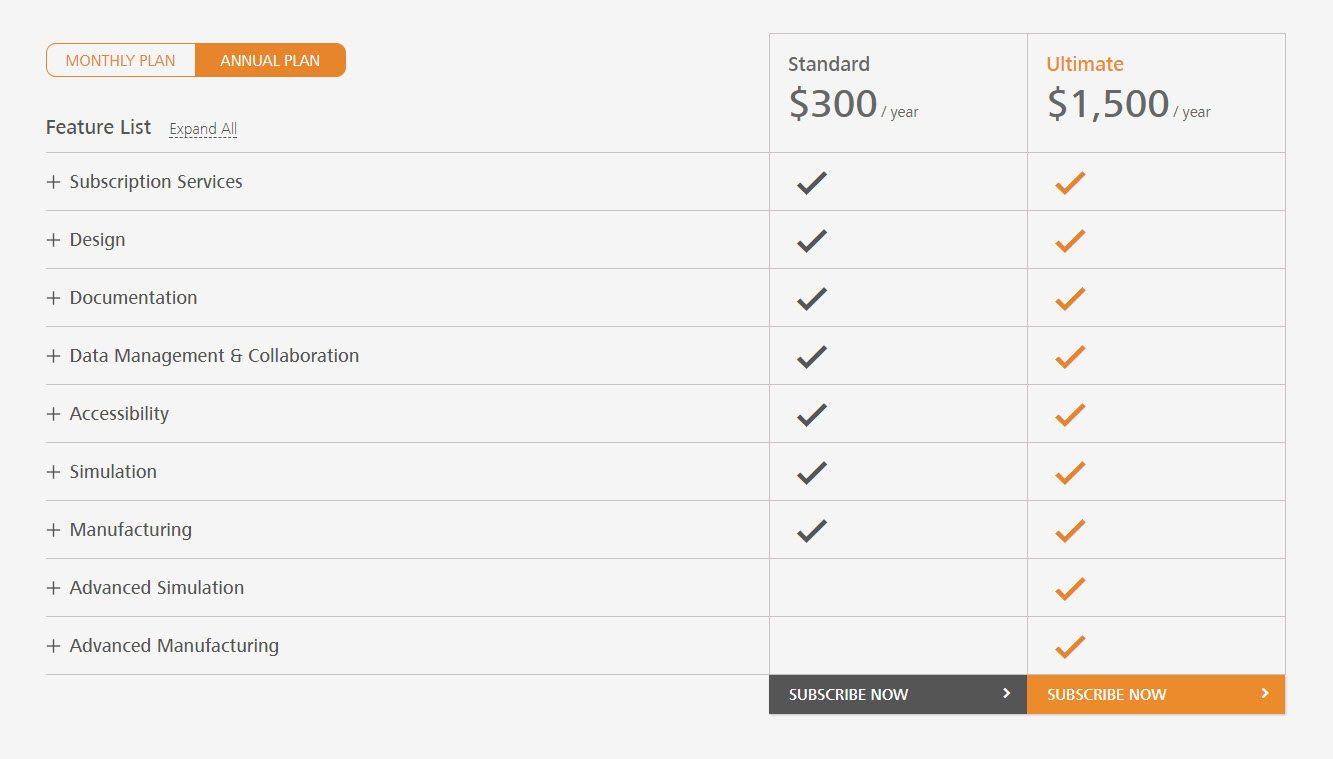 To use Fusion 360 you have to download and install the software. OnShape is completely browser driven and requires nothing to be installed beforehand, "Well except for the browser of course."
So when it comes to CAD in the clouds there is a good bit to consider before making a purchase. Which do you prefer?